News Updates
---
02 June 2017

PRESS/MEDIA RELEASE:
HTOO HOSPITALITY LAUNCHES NEW WEBSITE
HTOO Hospitality has unveiled a new responsive website which will allow travellers to experience Myanmar's most exciting destinations on their preferred digital devices even before they begin their travels. This marks the beginning of an exciting line up of digital and social media initiatives which the group will be rolling out to create an enriching user experience for guests and clients.

The new website is designed to make it easier for everyone to explore various destinations and the hotels under the group, make and manage bookings, connect and share through various social media platforms. This digital platform will allow people who have not experienced our hotels, to give them a glimpse into the world of HTOO Hospitality. The information featured on the new website illustrates the story of each hotel and its destination. It is also incorporated with popular social media platforms, Facebook and Instagram.

Veronica Ann, Group Director of Sales & Marketing, HTOO Hospitality shared "Millennial travellers continue to grow rapidly, we want to ensure our website and other digital platforms are designed to meet their needs, at the same time, not forgetting to engage the less digital savvy traveler. To celebrate our new site, HTOO Hospitality will launch the "#ExploringMyanmar" initiative on our Instagram to encourage everyone to share photos that tell a story of Myanmar. Travellers can share their photos that capture the places and food they have experienced in Myanmar."

"Big data, personalization, mobile and CRM are key driving force in the travel industry today. We are glad to partner with HTOO Hospitality to deploy our technology and know how to assist them to propel ahead of their competition in the growing Myanmar tourism."- Bernard Quek, Founder and CEO of GHS.
iBooking
The new website features a booking engine which offers convenience and personalised pricing with fewer steps to complete a booking. It has never been easier for travellers to book their stay with us.
Reward Supporters
To make booking stays for frequent travellers more rewarding, HTOO Hospitality will be launching an online rewards programme in the second half of this year. The programme will allow travellers to find a HTOO Hospitality hotel, book their stay, access all the latest offers and be rewarded with unique recognitions and loyalty points.
Over the last 15 years, Myanmar-based HTOO Hospitality has built a family of 9 brands under four boutique collections to cater to the needs of travellers. Today, we take pride in being the largest collection of boutique hotels located in 11 destinations within Myanmar.
Built on authentic Burmese culture, values and traditions, we invite you to experience Myanmar, one destination at a time with HTOO Hospitality!
---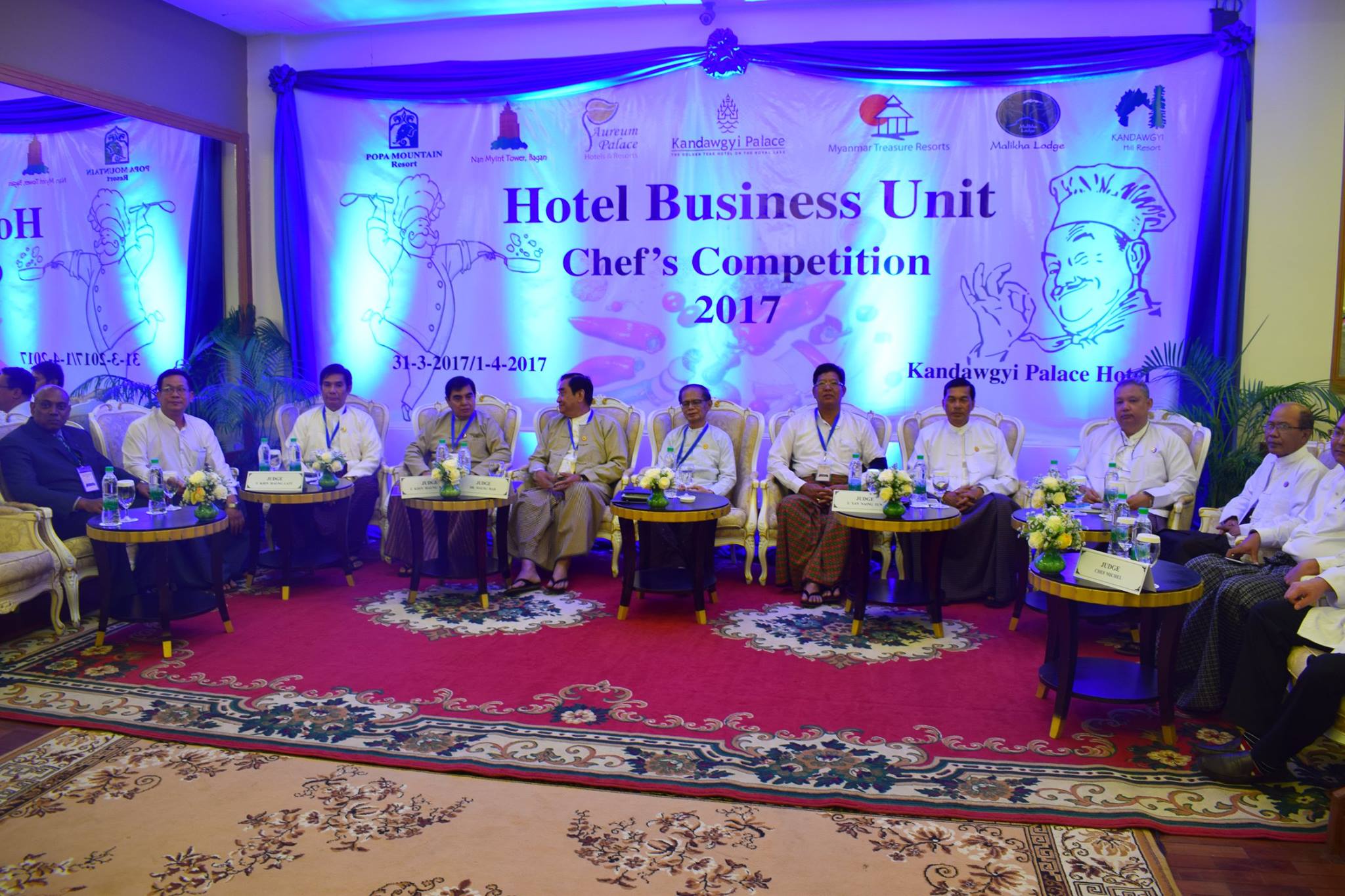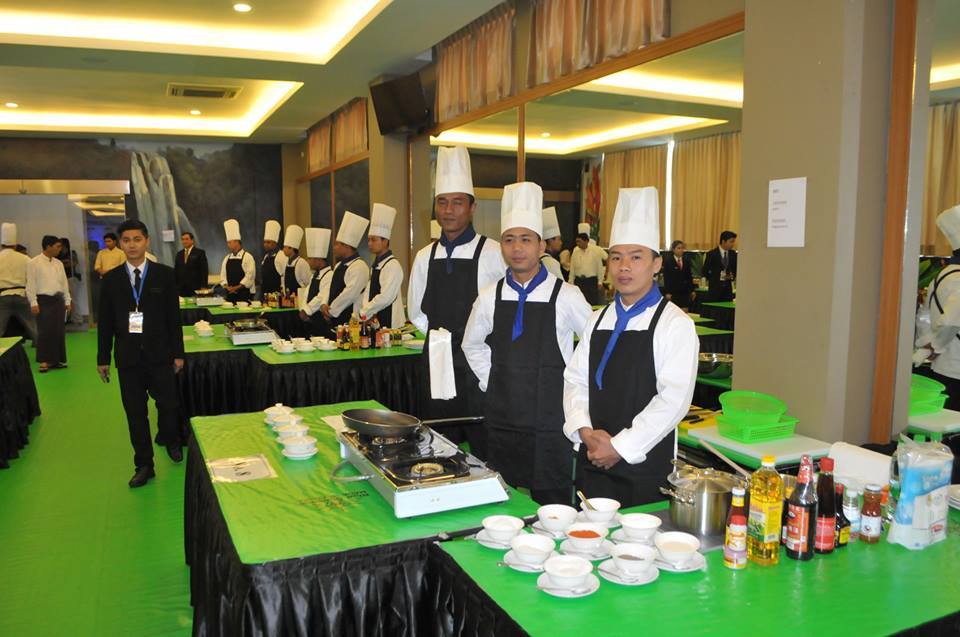 31 March 2017 - 01 April 2017

PRESS/MEDIA RELEASE:
Kitchen Duel at the Kandawgyi Palace Hotel
You thought the job of a hotel Chef in a posh hotel may become a boring routine, preparing the same dishes over and over? Not quite, if the employer is innovative and comes up with ideas, born on extensive travels through all continents, to challenge the skills and creativity of his Chefs to make cooking an art form. That is what, U Tayza, Chairman of Htoo Group of Companies, had in mind when he came up with the idea for this very special event.
The musketeers of high class cuisine in the hotel kitchens of the Hotel Business Unit of Htoo Group of Companies are crossing their cooking ladels in an exceptional affair of honor. The two-day competition will take place at the Kandawgyi Palace Hotel on the 31 Mar from noon to 5.30pm and on 01 Apr from 9.30am to 4pm.

11 Teams consisting of 03 Chefs each will participate to win the top 3 prizes. The task on day one is to prepare a menu of 1 appetizer and 1 soup in 4 equal portions for each creation. Well, we all know many moms are facing the same challenge every day. But can she do the job if she was given only 2 minutes to find the right ingredients and bring a mouth watering dish to the table in just a wink of an eye later? The cooking facilities will only be in full gear for 2 hours. However, while most of us are just capable of preparing scrambled eggs in this short period of time, judges will see swirling knives like drum sticks at a rock festival, fiery woks and steaming pots at this event.

Experts consider the second day of the completion is not a walk in the park either. The professionals will have to prepare 2 main courses, 1 vegetable dish and 1 dessert in 4 equal portions for each creation. This time the teams will have 5 minutes to gather their ingredients and are given 10 minutes to prepare their menu.

Judges specially handpicked, will give their notes after the Chefs have explained their creations and tasting of the dishes. They may even discover some of the Chef's secret ingredients and tricks normally hidden behind closed kitchen doors.

At the end of day two, we will see the beaming smiles on the faces of the winning teams and probably some future rising stars of haute cuisine in Myanmar. However, the idea of U Tayza does not stop here. Plans are to have another cooking duel in September, stay tuned to find out what's brewing………